Fun and games
Kids Fun Parcours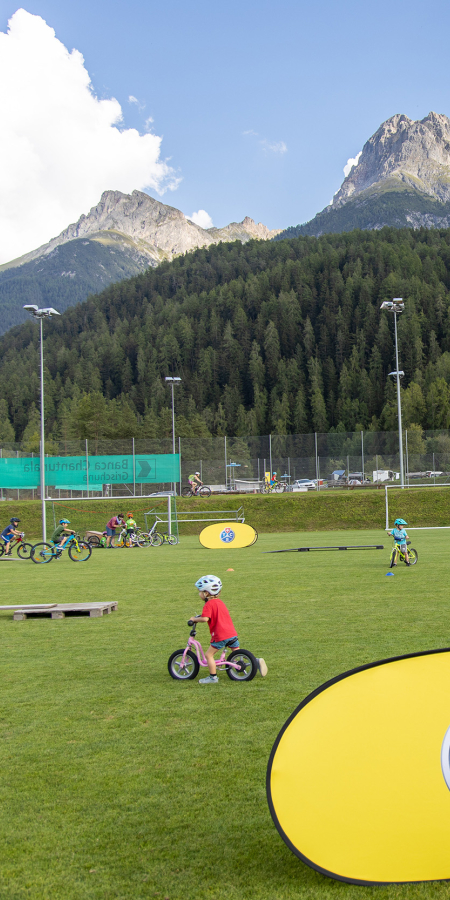 Bringing the fascination of biking closer to the youngest is a matter of the heart for us. On Friday afternoons, we set up a kids' course with small obstacles, seesaws and jumps on the Gurlaina soccer field in Scuol. Skill, joy of biking and also some courage are required.
Stop by!
Opening hours & location
The course on the football field Gurlaina in Scuol is open on Friday for all children from 14:00 - 16:00.